Welcome to the Media Portal of AOS Stahl GmbH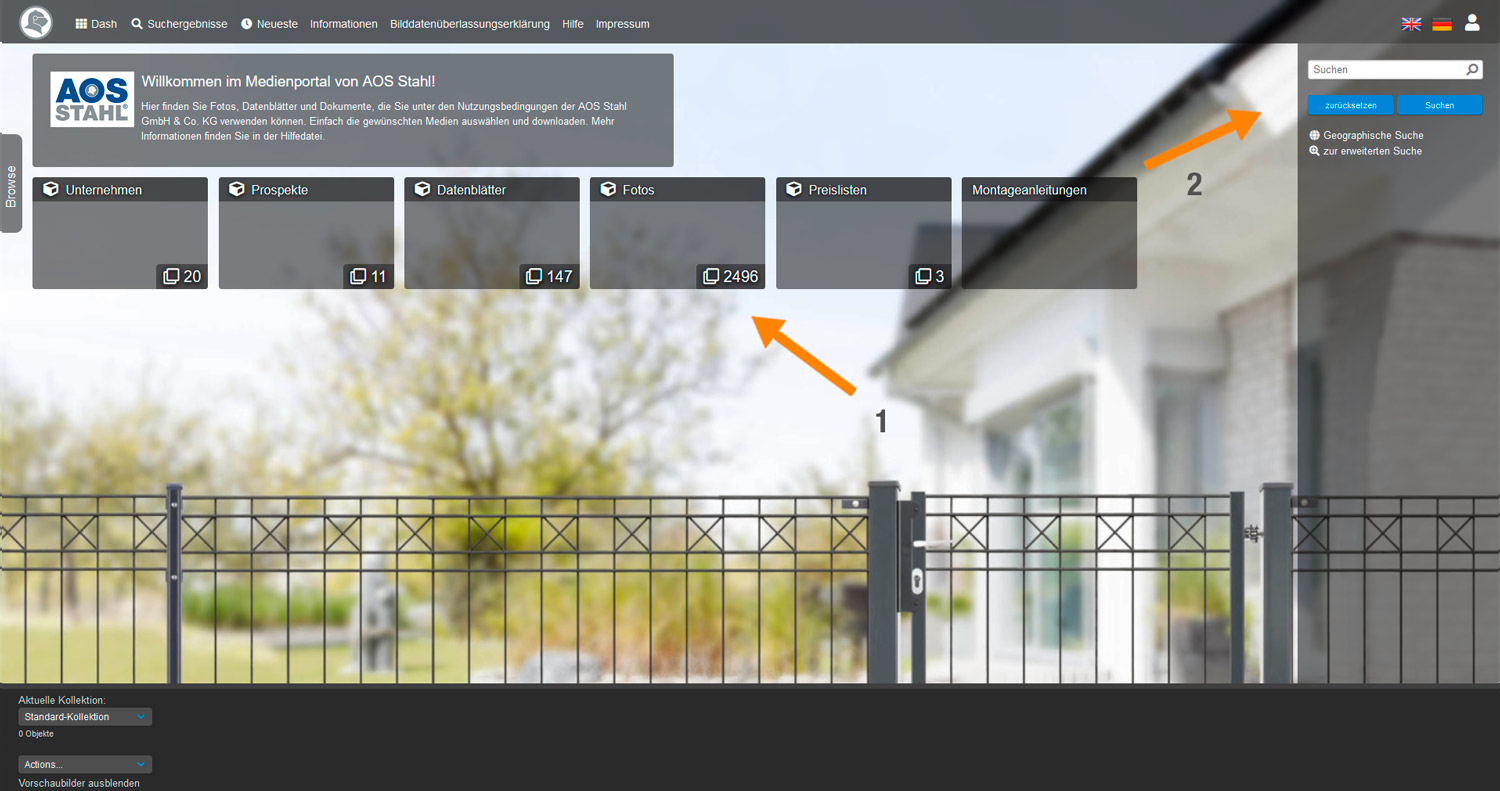 You can navigate to the desired topic areas via the displayed buttons (1). After clicking on one of the topic buttons, an overview of all resources available under this heading opens. In addition, you have the option of using the search field (2) to search for media using keywords such as "decorative fence" or by item number. This function is only available to TOP users.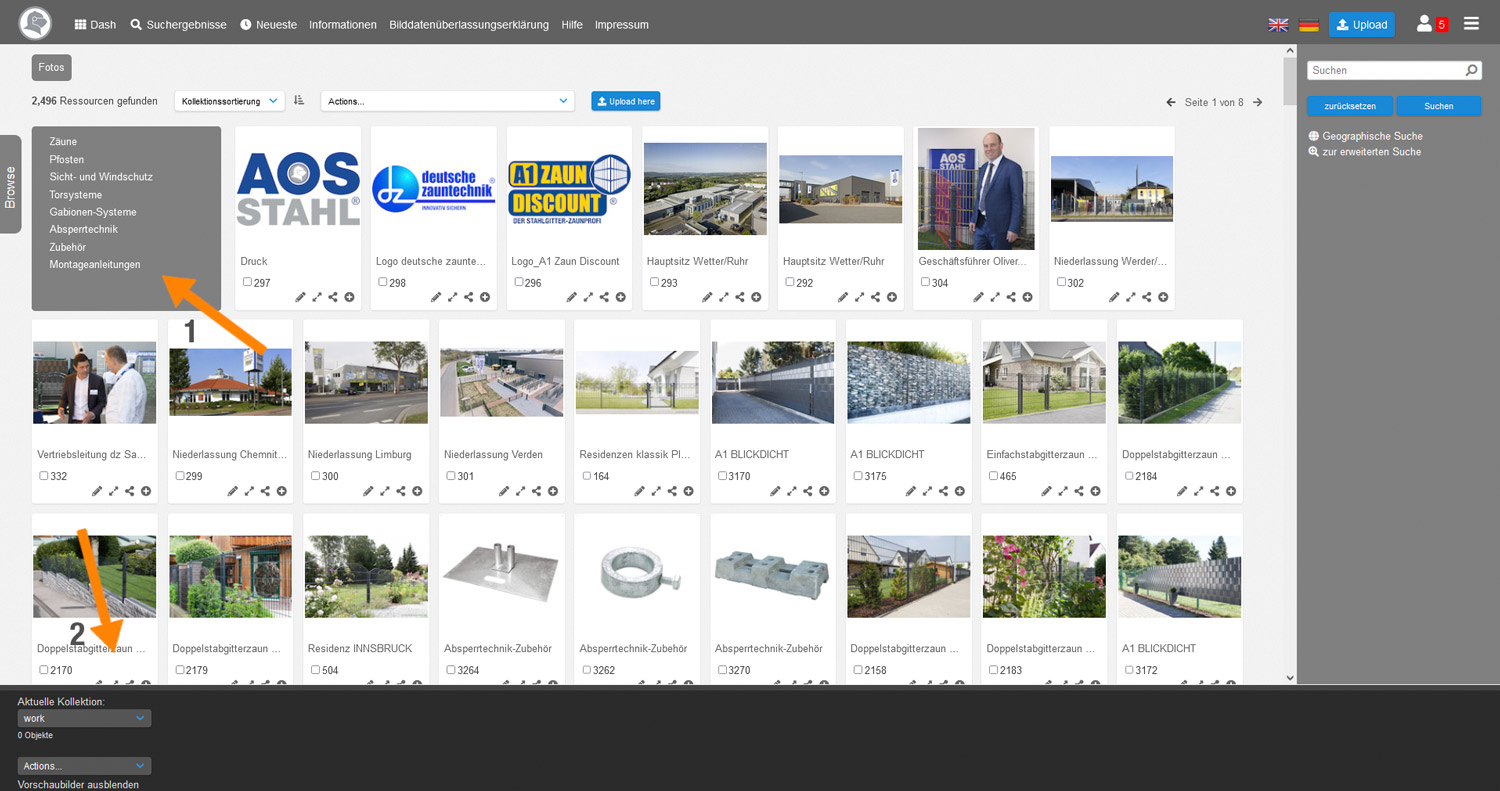 At the same time, a navigation menu (1) opens on the left, allowing you to select individual sections in the category and refine your search. In the browser window at the bottom left you will see two drop-down menus (2), the upper one is called "Current Collection", the lower one "Actions". In "Current Collection", "My Collection" is preselected. You can create further collections here and also differentiate your media selection.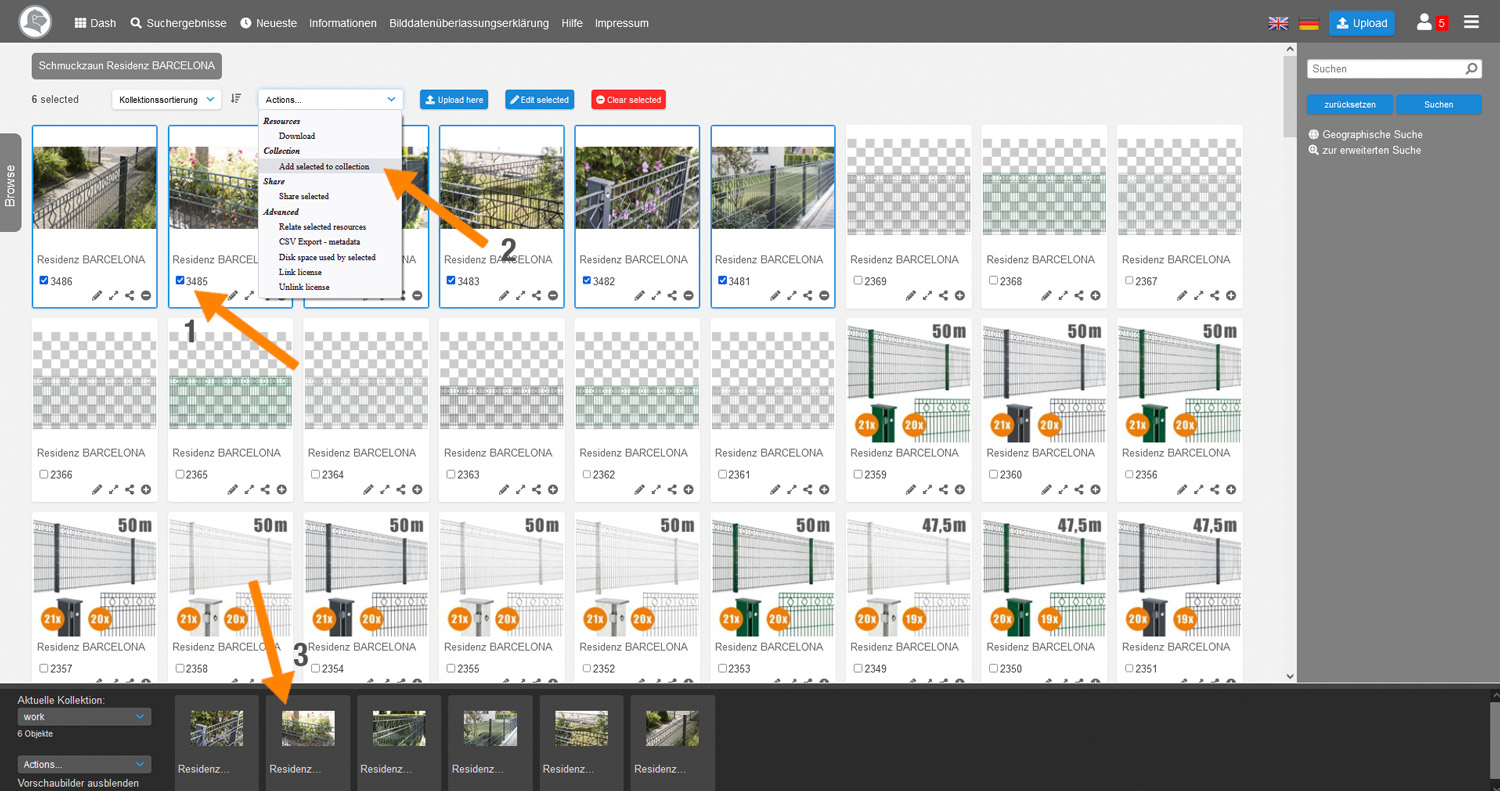 If you want to select media - you can select the view size and order at the top below the navigation menu - simply tick the checkbox (1). To select several media at the same time, hold down the Shift key and click on the first and last desired media. Then select "Add to current collection"(2) from the Actions drop-down menu. You can recognise selected media by the preview images at the bottom of the bar next to the drop-down menus (3). You can remove unwanted media from your collection by clicking on the media under the item "Remove".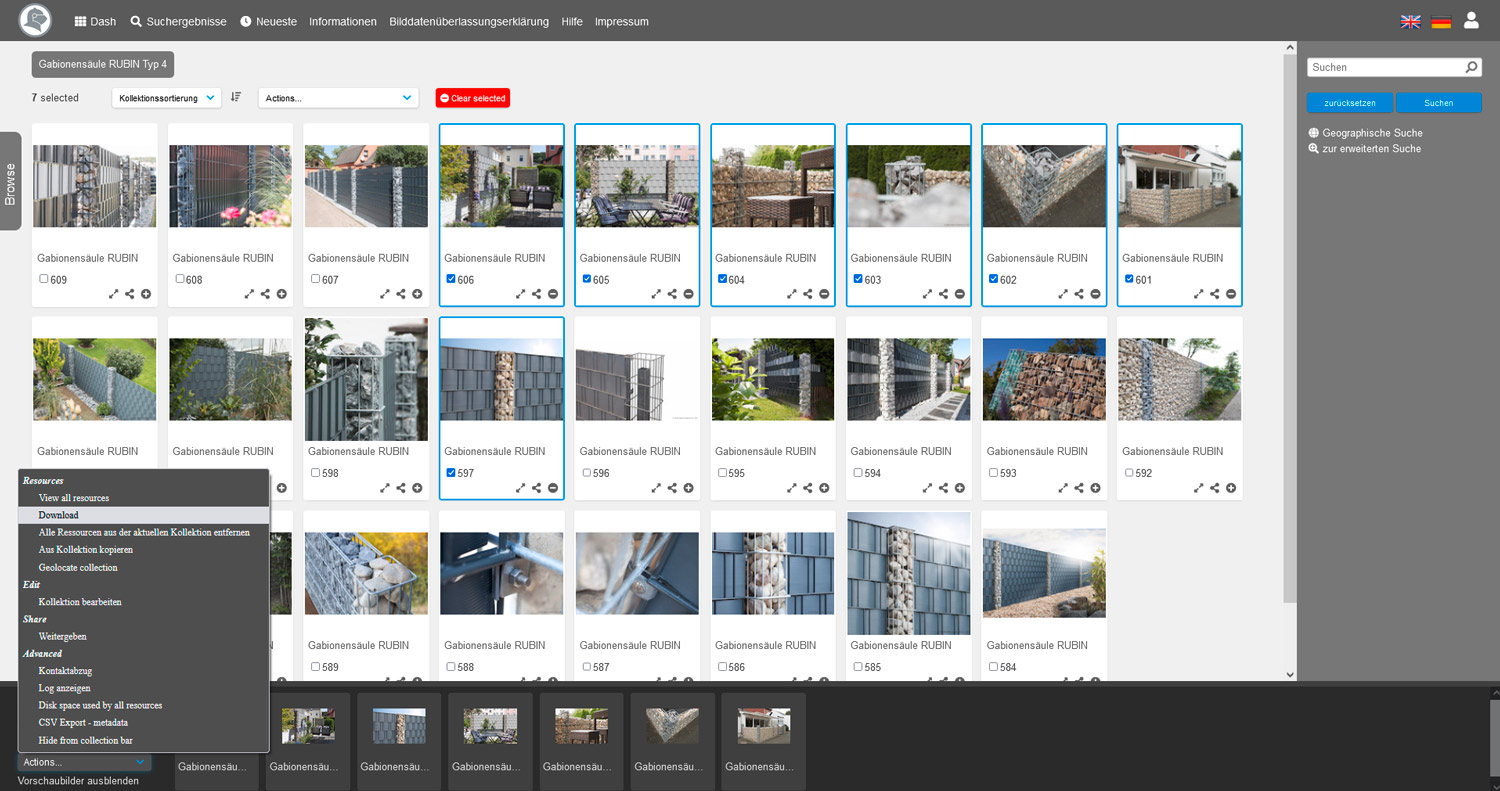 Once you have selected all the desired media, select the menu item "Download" under "Actions". Once you have accepted the terms of use, you can download the ZIP file and save it in a location of your choice.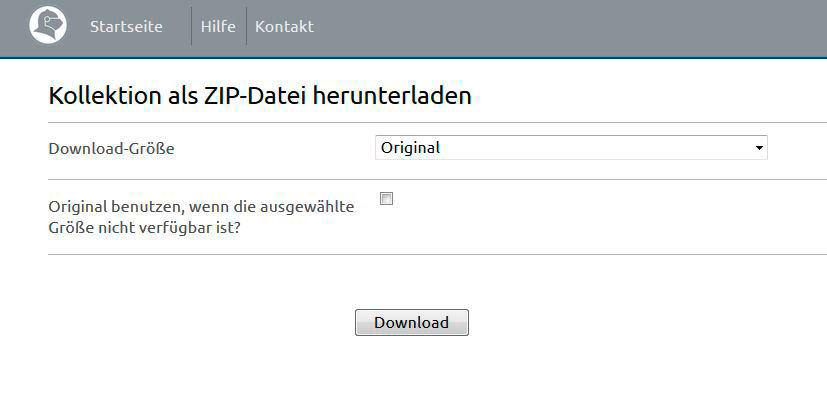 ---

The next time you visit the media portal, the selected files from your last visit will still be in "My collection" or in the collection you created. You can delete these under "Actions" with the menu item "Remove all resources from current collection" and start a new collection.
---