Information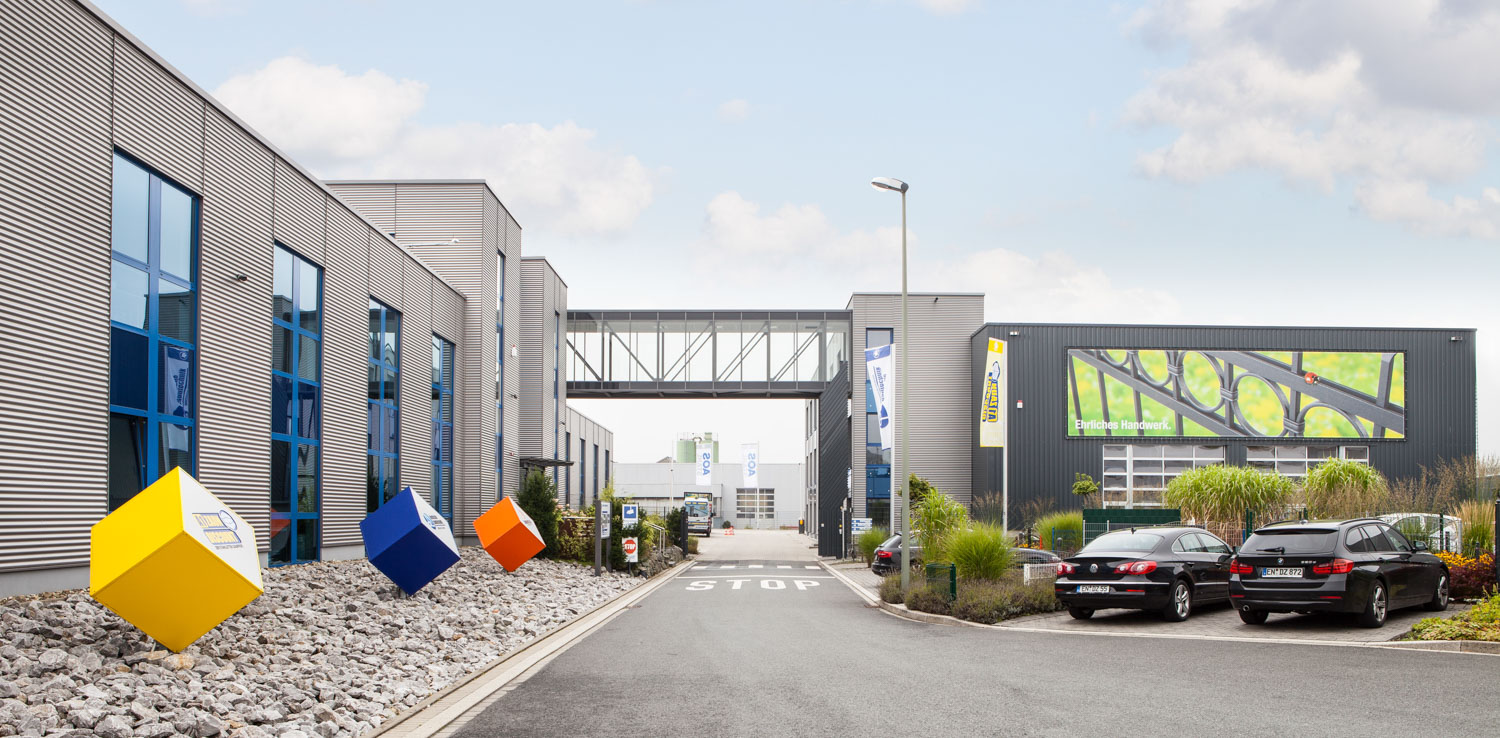 What began in 2003 with the founding of the company in a garden shed has become a success story. AOS STAHL GmbH & Co. KG has now developed into a flourishing company operating throughout Europe.After almost two decade, over 200 employees now work for AOS STAHL GmbH & Co. KG in 12 departments spread over eight locations.The headquarters in Wetter (Ruhr) have a total operating area of 27,000 m².

The outstanding quality of our products is the main focus at AOS STAHL GmbH & Co. KG. Optimised production processes guarantee a high-quality for the future as well. Our fence panels are manufactured by state-of-the-art, fully automatic welding systems and, like all wing gates and fence posts, are hot-dip galvanised in accordance with DIN.All process stages are subject to permanent monitoring to ensure long-term and standard-compliant corrosion protection. As required, the fence panels, wing gates and fence posts are powder-coated using a fully automated multi-layer furnacing process.

As one of the largest fence post manufacturers, AOS STAHL GmbH & Co. KG produces several thousand units a day on a modern post production line. In addition to serial production, individual customer requests can also be realised quickly and professionally. Furthermore, AOS Stahl GmbH also stands for innovation. With new products in line with market, the company adapts to meet changing requirements.